Applicant Tracking System (ATS)
An Applicant Tracking System (ATS) is a software solution designed to source candidates for job orders, manage the talent acquisition process, retain applicants in a database, track important business metrics, and more. The top Applicant Tracking Systems will include other features, such as contact relations management, on-boarding and back-office software, and robust dashboards; JobDiva, for example, has those features.
ATS Systems: What to Look for
For best business results, ATS systems should combine innovation, ease of use and a streamlined user experience. Certainly, there are many ATSes available on the market, but very few can do all of the above with excellence.
You should look for Applicant Tracking software that features strong and stable mobile technology, data analytics and robotic recruiting tools. But these are only some of the essentials when it comes to today's Applicant Tracking System.
What Is an ATS? An in-Depth Look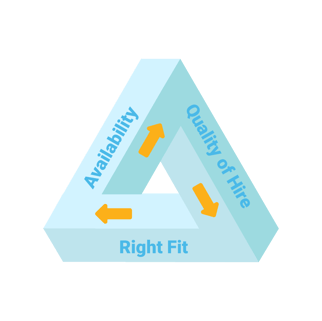 An ATS is, in many ways, an ecosystem for software tools to help a recruiting organization. But ATSes are more than the sum of their parts.
An ATS's functionalities must be integrated into a holistic platform which seamlessly connects staffing professionals to candidates, customers and one another.
In practice, that means user experience works as a cohesive ecosystem. Every functionality links up with every other functionality.
The recruiting process features a broad array of tools, but they all work toward a common goal—business growth.
This means that using the recruiting system will feel intuitive. You should feel that your daily staffing labor is easy to accomplish via the Applicant Tracking System. You should feel that for each one of your tasks, the Applicant Tracking System provides a solution—a way to work more efficiently and effectively.
You should also feel that your Applicant Tracking System guides you naturally through the recruiting process.
ATS Systems: Adaptability and Today's Marketplace
In addition to efficiency and effectiveness, an Applicant Tracking System should prize adaptability. In a fast-paced market environment, adaptability is key.
Today's companies cannot rely on efficiency and effectiveness alone for success, though they also must have these. When the market moves, a business must move with it. Or, even better, predict where it's headed.
So it is with Applicant Tracking Systems. An ATS must be able to predict transformations in the market and automatically guide staffing businesses in the right direction. That's crucial to establishing success—ATS systems that do not simply automate recruiting functions but guide recruiters, and other staffing professionals, in the direction of the right action to perform.
This is not only AI. It's "cyber" recruiting, and it's the future of the Applicant Tracking System.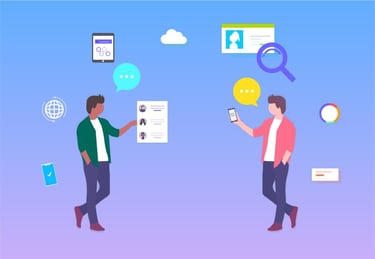 What Does ATS Mean?
ATS means Applicant Tracking System, but today's best ATSes do so much more than track applicants.
They should include CRM, back-office/on-boarding, business intelligence technology—and so much more. They should house a wide array of recruiting functionalities, so that they can assist and guide the entire office, from front to back office.
These are the ATS systems of the future. They encompass an entire workday, from start to finish. They work 24/7 to collect data and help recruiting professionals be more productive. These are truly innovative recruiting solutions. Only the top ATSes fit this definition, however.
You might also look at: