Staffing Software
Staffing software streamlines the recruitment process and provides a platform for employers and applicants. 'Staffing software' is used interchangeably with 'Applicant Tracking System.'
What Is Staffing Software?
Staffing software can transform the staffing process. How? By automating tasks and reducing inefficiencies, establishing workflows and tracking hiring activity. Staffing software must be chosen wisely, however.
What can staffing software provide? Ideally, it will automate repetitive tasks, such as sourcing talent. The recruiter can then spend more time interacting with candidates and making hires. In essence, doing what they do best.
Yet it is important to select the right software. This cannot be stressed enough. Top staffing software can help you surge past competitors. It can help you grow and expand across the globe. Then it can support your ever-growing operations. But you must choose the staffing software that is right. That can truly bring your organization to the next level.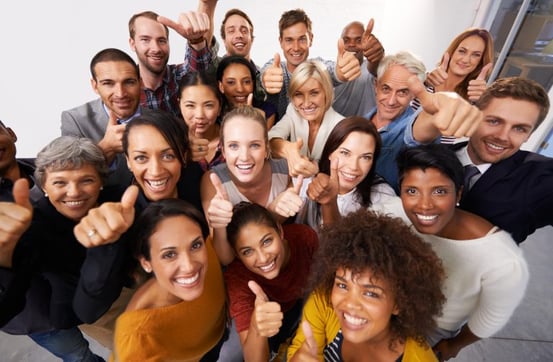 How Do I Choose the Best Staffing Software?
Look for staffing software that can scale with your organization. Staffing software that is flexible and dynamic will work well. Staffing software with automated solutions for mundane daily tasks will work well, too. Just make sure your staffing software does not integrate with external partners for core functions. That includes candidate search, AI sourcing and more.
If your staffing software automates repetitive tasks like sourcing, and it's intuitive but rich with features, you're in great hands! Remember to check out user reviews, too. User reviews on sites like TrustRadius and Software Advice give you a great lens onto user experience.
Though we all trust technology experts, software users are also highly credible sources. After all, they use the staffing software platform to drive their businesses and earn their livings. Thus their reviews will reflect the true power of the software.
What Does Staffing Software Do for My Team?
So what's the big deal with staffing software? Well, for one, it can make you more effective. Harvard Business Review writes: "New AI capabilities that can recognize context, concepts, and meaning are opening up surprising new pathways for collaboration between knowledge workers and machines."
To put it plainly, there are lots of tasks recruiters do that computers can do, too. Like what? Combing job search engines for candidates, for instance. As AI gets smarter, it can more accurately perform this function. Staffing software with AI capabilities up recruiters' time, primarily by automating tedious tasks. With more time, recruiters can reach out to more candidates, building relationships and doing so with more care and engagement.
Many recruiters are stressed from having to perform repetitive tasks. The truth is that with the best staffing software, those tasks become redundant. A machine can do them. Imagine a team working in sync, smarter, better and happier. That's exactly what staffing software can provide.
When your team is working so effectively, saving time and making more placements, your organization will grow. But then you need the software that will make it possible to keep up with your own growth! That means your software should be advanced, mature and reliable. Reliability is key. If your staffing software is bought by another company, that could upend your business processes.
Thus, make sure you read user reviews and research your staffing software before deciding. Good luck on your search!
You might also look at: