Talent Management System
A Talent Management System (TMS) helps optimize and streamline talent management, closing as many gaps in the process as possible. A TMS is a cohesive platform combining recruitment automation, sourcing, back-office management, and applicant tracking.
Read on for more on the key elements of a talent management system and what it does to help recruiters.
What Does a Talent Management System Do?
Talent management encompasses many aspects of recruitment, performance, evaluations, learning, development, employee retention, and compensation.
A talent management system aims to improve all these aspects of talent management. TMS can either be an entire software platform or integrate with other HR software needed for the hiring process.
Increased Retention: High employee turnover is never desired. The recruitment process must restart each time an employee leaves, costing a business money and time. Improving the hiring and onboarding process will start the employee experience on a positive note, giving the candidate confidence in the company.
More Training: A good TMS can identify skill gaps so employees can get the right training and development they need to succeed.
Performance Management: By automating and creating opportunities for feedback and goal setting, the evaluation process becomes much more streamlined. This allows room for discerning career advancement opportunities, making it easier for employees to map out their future within the company.
Key Elements of a Talent Management System
Since a TMS should boost all parts of an agency's talent management process, TMS typically should support automation of the following steps:
Recruiting: Speed up the time of hire to onboarding much faster. Provide a better candidate experience by organizing and tracking each step of the recruitment stage.
Onboarding: Automate training and get employees started more efficiently.
Development: Store documents, videos, and other learning experiences.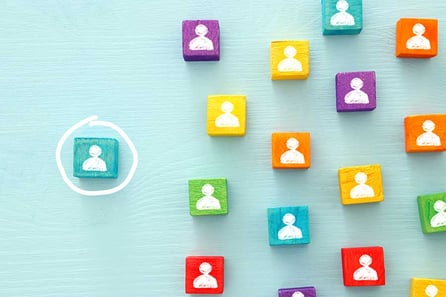 You might also look at: