Staffing Software Solutions
Staffing software streamlines the recruitment process and provides a platform for employers and applicants. The term is also used interchangeably with 'Applicant Tracking System.'
What Is Staffing Software?
Recruiting software can transform the staffing process. How? By automating tasks and reducing inefficiencies, establishing workflows and tracking hiring activity. Software for staffing must be chosen wisely, however.
What can great software provide? Ideally, it will automate repetitive tasks, such as sourcing talent. The recruiter can then spend more time interacting with candidates and making hires. In essence, doing what they do best.
Yet it is important to select the right software. This cannot be stressed enough. Top staffing software can help you surge past competitors. It can help you grow and expand across the globe. Then it can support your ever-growing operations. But you must choose the software that is right. That can truly bring your organization to the next level.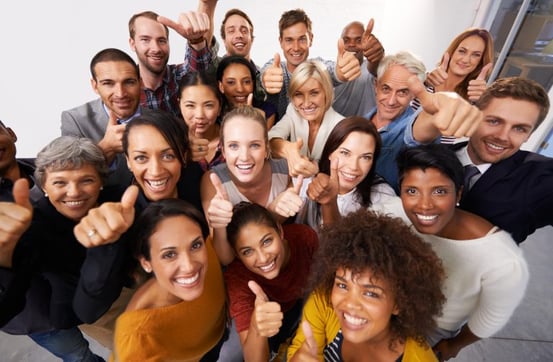 How Do I Choose the Best Staffing Software?
Look for recruiting software that can scale with your organization. Software that is flexible and dynamic will work well. Options with automated solutions for mundane daily tasks will work well, too. Just make sure your software does not integrate with external partners for core functions. That includes candidate search, AI sourcing and more.
If your software automates repetitive tasks like sourcing, and it's intuitive but rich with features, you're in great hands! Remember to check out user reviews, too. User reviews on sites like TrustRadius and Software Advice give you a great lens onto user experience.
Though we all trust technology experts, software users are also highly credible sources. After all, they use the recruiting software platform to drive their businesses and earn their livings. Thus their reviews will reflect the true power of the software.
What Does Staffing Software Do for My Team?
So what's the big deal with recruiting software? Well, for one, it can make you more effective. Harvard Business Review writes: "New AI capabilities that can recognize context, concepts, and meaning are opening up surprising new pathways for collaboration between knowledge workers and machines."
To put it plainly, there are lots of tasks recruiters do that computers can do, too. Like what? Combing job search engines for candidates, for instance. As AI gets smarter, it can more accurately perform this function. Recruiting software with AI capabilities up recruiters' time, primarily by automating tedious tasks. With more time, recruiters can reach out to more candidates, building relationships and doing so with more care and engagement.
Many recruiters are stressed from having to perform repetitive tasks. The truth is that with the best recruiting software, those tasks become redundant. A machine can do them. Imagine a team working in sync, smarter, better and happier. That's exactly what recruiting software can provide.
When your team is working so effectively, saving time and making more placements, your organization will grow. But then you need the software that will make it possible to keep up with your own growth! That means your software should be advanced, mature and reliable. Reliability is key. If your recruiting software is bought by another company, that could upend your business processes.
Thus, make sure you read user reviews and research your staffing software before deciding. Good luck on your search!
Top 3 Things to Look for in Staffing Technology and Software
In recruiting, time is of the essence. Positions must be filled, and they must be filled quickly. But it's not only time that's vital--accuracy is also very important for any successful firm, as well as coordinated effort across the team. Using the newest digital means, it is possible for staffing firms to enhance their speed, accuracy and coordination to such an extent that new sources of revenue become unlocked.
But how do you know that your system is powerful enough? What if it is dusty, old and inefficient and you just don't realize it? You want your technology to let you seize the power of today's digital transformation. If it's not set up for that, you're wasting money. Read on to learn about how to find quality temporary recruiting software.
User-Friendliness
When discussing software for staffing organizations, like an ATS, you've got to stress user-friendliness. Recruiting software products can be clunky, dated and difficult to use. That's especially true for legacy products that don't have the incentive or know-how to innovate and push their product forward.
The bottom line is, user-friendliness can mean the difference between a success and a failure. If your system's workflow is disjointed, confusing and non-intuitive, leading to recruiter error and a frayed workflow. A software system's features should be pleasingly arranged for ease of access and use, and they should be folded into a sensible, automation-heavy workflow. Yet staffing agency software shouldn't merely duplicate a recruiting workflow in digital format. It should give the recruiter extra power, extra strength and capability, actually supplementing his or her daily work process with additional engagement, recruiting and sourcing tools.
User-friendliness isn't only about interface. It's also about the connections between features, the relationships and dynamics between dashboards, searches, engagement tools and more. It's about how these tools flow together to create a holistic, highly usable hub of smart software. Don't look for a disjointed flow. Look for a smooth, easily teachable one.
After partnering with truly user-friendly software, the team will find that they're much happier and more fulfilled at work. This is a huge benefit to any work environment, and your organization will profit.
JobDiva is noted universally for its user-friendliness. User reviews cite JobDiva's easy usability in five-star after five-star review.
Power and Performance
It's important that your software vendor stresses their technology's power. A software vendor should stand at the cutting edge of what technology can do, whether we're talking about temporary staffing software or some other platform. The technology you select for your staffing agency should be easily deliverable over the cloud; it should use the latest advances in technology to give you 360-degree data analytics, social recruiting, agile shortlisting and more.
Digital recruiting techniques require that you have technology with outstanding capabilities, in terms of its raw power. You have to be fast, and you have to be accurate. To be fast, you'll need staffing and recruiting software with a serious record of innovation.
Part of a software vendor's performance is how scalable and dependable they are. Software should have the technology, commitment and vision to support your enterprise as you scale your operations. Strong uptime is also extremely important, so look for high numbers on that.
As your organization grows, your tech of choice should be flexible enough to fit any process and scale to any size.
JobDiva maintains 99.99% uptime, guaranteeing your staff will be able to recruit anytime from anywhere. JobDiva's recruiting platform is built to deliver excellence, scaling along with a company's resources, staff and market share. JobDiva isn't merely a vendor. It is a partner, a visionary service provider that prepares you for any future eventuality.
Future-Oriented
Bottom line: the market is likely to change. There will be different needs, realities and opportunities; your technology should be able to adapt, no matter the circumstance. That's why we recommend you choose a software provider that has future-proofed technology: technology that does not only weather the future but predicts and mirrors it. Such a platform is not only quick to innovate but is developed by leaders and pioneers in the staffing space, who understand it deeply. These leaders understand and empathize with the blocks to growth in staffing, whether that means customer retrenchment, shrinking margins or instability in the hiring market.
Future-oriented is more than talk. It's technology that pushes the boundaries of what's possible and extends to automation, smart technology, analytics and more. The digital age requires digital solutions. This is the kind of innovation that makes staffing agency software into next-level strategic adaptation for firms. But this kind of software is rare, and it must be carefully selected. Though it's a lot to ask for many firms to heavily research all possible options for their software, you should know the main vendors for Applicant Tracking, Talent Management and Talent Acquisition products.
With all that in mind, consider JobDiva's accolades. JobDiva has been named the most important innovator by all of the leading software analysis and review sites--a Fall 2020 Product Leader by G2; FrontRunner in Applicant Tracking by Software Advice; the #1 Highest-Rated Applicant Tracking Software by TrustRadius; Top 10 Category Leader by GetApp; plus more. The consensus is in--JobDiva delivers the most powerful, forward-oriented and user-friendly product on the market, making it the global leader. Staffing hasn't been the same since JobDiva entered the picture, and it won't be the same again.
JobDiva: Driving Global Growth
For staffing agencies, software plays a critical role. Manual workflows slow recruiters down, but automation, AI, robotics and digital technology both relieves recruiters of manual work and makes them faster, more productive and able to do more. Digital technology is a must to stay competitive, but you have to ensure you're getting the best. Otherwise, you're putting yourself at a disadvantage.
This is why so many of staffing's leaders have turned to JobDiva. JobDiva's products and services are redefining staffing. To join the future, join JobDiva. Request a free demonstration below.
You might also look at: