Job Board Software
Job openings can be advertised through software--such as JobDiva--that shares them with job boards and job portals.
What Is Job Board Software?
You might be wondering what job posting software is. And why it is important in staffing.
Great questions! In the digital age of staffing and hiring, it's important to know what the latest technology is. And how it can be used.
Recruitment software, overall, makes it easier to compete in finding requisitions in today's world. Many staffing orgs have embraced digital technology to help them find fits faster.
Software for job posting is extremely useful in attracting traffic to your jobs.
With such software you can easily connect with the larger market of applicants on the Internet.
Make sure you're selecting the right software for job seekers, though.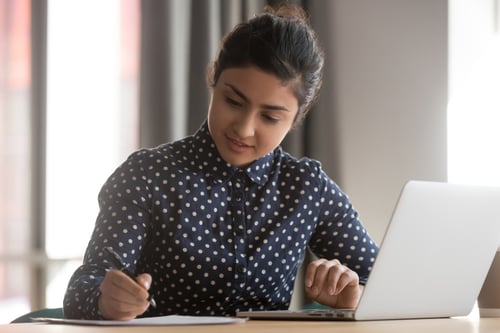 How Do I Know Which Software to Choose?
You might be wondering about the right software to choose for posting jobs. How can you know what software is best capable of efficiently posting jobs? And of drawing applicants to your jobs?
You've come to the correct place. At a time when job posting and job board software is of utmost importance, you need to know what your best options are.
You need to do your due diligence.
Top Software Features and Capabilities
The best software will offer a few defining features and functionalities.
It will make the job board posting and recruiting process feel easier and more intuitive. Recruiters will be faster, happier and better able to engage in the creative, interpersonal side of their work.
Automation is also important. If you can automate much of what happens in the staffing process--the busy work, the usually manual tasks--then you can focus on attracting the best talent.
Job posting software makes all of this possible. When you're posting your jobs on your career portal and job boards, you're attracting more candidates. Fast.
How Job Board Posting Software Helps You
In today's candidate-friendly market, you have to attract applicants to your jobs. You have to find them where they are. Often, that's online, on job boards and on social media.
Try to make your job posts well written. Try to include details about the company culture candidates can expect. Try to be as up-front and transparent with candidates as you can.
Instilling trust in your brand and your services is key. Particularly online, when you aren't interacting right away with a human face.
You'll definitely want to add some of your staffing company's flavor to the posting. Find a way to rhetorically and stylistically let candidates know you are trustworthy.
Your Team's Value Proposition
Staffing can be a crowded, high-volume market.
We all know that.
You need to be able to distinguish yourself from the pack. You should have a brand and a confident grasp of strong technology.
JobDiva helps your team create a strong, powerful value proposition.
With customization and configurability for you to leverage, JobDiva allows your team to create an identity for candidates and clients.
Job seekers will begin to see your company as a valuable partner in the job search. As you place more proficient candidates, your brand will grow, and your company will grow with it.
See how JobDiva helped US Tech Solutions do exactly that. Read our case study and then request a demonstration below.
You might also look at: